Newsletter - August 2017
Month in Review
August was an exciting month for Marcum Technology. We have added new members to our team, new partners, and new clients. We have also expanded our services offering to include Cyber Security, Software Development, Digital Marketing, Staffing, and Telecom services. This expanded offering allows us to not only handle all of our client's IT needs, but much more. We look forward to sharing additional advancements in the coming year.
During August we held events at Citi Field and Webair as well as an online webinar.
At Citi Field for the Mets vs. Diamondbacks game, we had an interactive discussion on how to improve security and cloud data management.
Our sponsors Arctic Wolf and Rubrik both presented detailed insights into their offerings.
Learn More about Arctic Wolf - Learn More about Rubrik
At Webair in Garden City, Long Island's Most Secure, Fully-Redundant Data Center, we held a Cocktail Party with a tour through the facility and the Marcum NOC.
Marcum Technology's NOC provides our customers with a more secure, responsive, flexible and redundant facility for our managed service customers. Marcum Technology offers a hands-on approach to our Managed Services solutions by monitoring your environment 24/7/365.
Learn More about Webair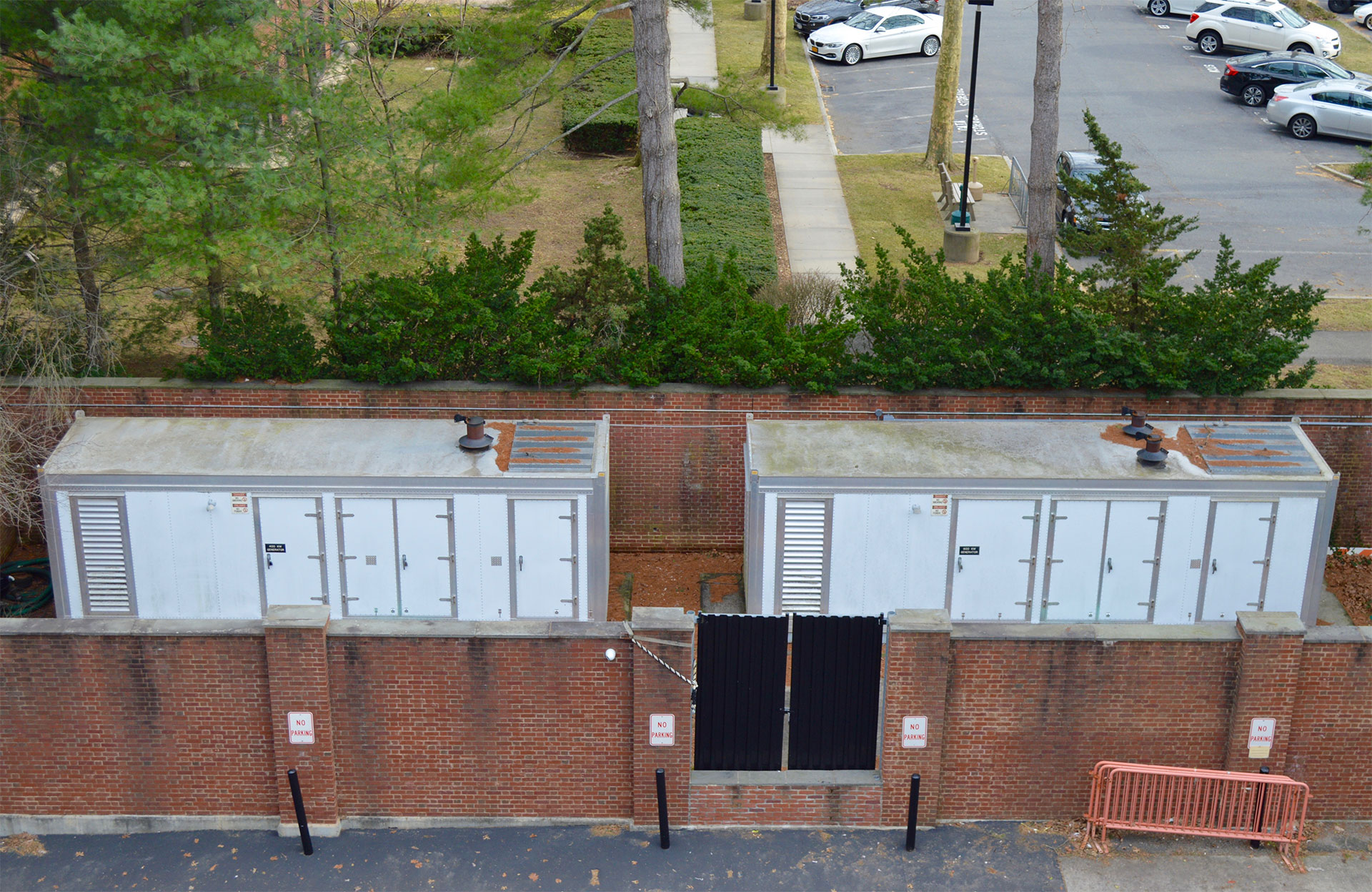 Marcum Technology and FatPipe held a live webinar on the topic of SD-WAN. This webinar covered the following topics:
Is this really the right solution for my business?
Why have companies been purchasing SD-WAN services from FatPipe and Marcum Technology for over 20 years?
Can it truly:
Reduce costs?
Improve efficiencies and performance on all of my applications?
Better manage all traffic in/out?
Help reduce the # of vendors installed?
Able to scale to all locations worldwide?
Learn More about FatPipe
We love receiving feedback about our events
Your feedback allows us to make events more exciting and informative as well as offering new types of events. Let us know of any feedback or of new types of events you'd be interested in attending.
Services Spotlight
Did you know that Marcum Technology offers a variety of Technology Services? We have extended our services to include Cyber Security, Software Development, Digital Marketing, Staffing, and Telecom services.
 
IT Services
Comprehensive IT Services and Solutions
Cyber Security
Securing Businesses from Digital Threats
Software Development
Strategy, Process, & Development Services
Digital Marketing
Strategy, Brand Management, & Campaigns
Staffing
Staffing Solutions for a Variety of Skills and Terms
Telecom
Carrier Neutral Consultative Services
New Team Members & Promotions
Marcum Technology is proud to announce new additions to the Marcum Technology Team. Joining the Marcum Technology team are, Paul Thompson as Director of Presales Engineering, Michelle Pearlstein as Director of Staff Augmentation and Rafique Ahmed as NOC Engineer.

We are also excited to announce some new promotions within Marcum Technology. AnnMarie Ludwig has been promoted to Client Manager Supervisor and Steve Assenmacher has been promoted to Manager, NOC.
New Team Member Spotlight
Paul Thompson
Director of Presales Engineering

Applying 19 years of Technology experience, Paul aspires to nurture and organically grow both one-time and recurring revenue streams within our current Marcum Technology customer base by working closely with our Sales and Engineering teams, aligning technology solutions to meet business requirements. Continuing to provide thought leadership for existing customers, guiding them through their technology lifecycles while earning confidence from new prospects and becoming a trusted advisor are also core areas of concentration. Collaborating, communicating and learning from others within Marcum Technology while working directly with leaders, peers, Project Managers and our Engineering team are paramount.

Technologies include: 24x7x365 Managed Services, Business Continuity/Disaster Recovery, Cloud Solutions, Co-Location Facilities, Cyber Security, Datacenters, Hosted Voice over IP, Infrastructure as a Service, Mobility, Network Operation Centers, Premise-based systems, Storage and Virtualization.

Outside of work, Paul enjoys boating, camping, coaching sports for his two children Amanda [12] and Sean [10] as well as hiking and snowboarding. He is also an active volunteer in his local community including Boy Scouts of America and other Youth Organization programs.
Michelle Pearlstein
Director of Staff Augmentation
Michelle Pearlstein is a polished, professional and seasoned staffing industry expert, who started her career in the IT staffing industry in 2004. She had a background in Sales, and was given an opportunity to be a technical recruiter at a great firm, RCM Technologies. Although she knew nothing about IT at the time, she spent her days (and evenings) speaking to as many IT candidates as possible to engross herself in the industry and learn everything she could. She was awarded Recruiting "rookie of the year" that first year and was promoted into a Business Development role shortly thereafter. From there she landed and serviced many great accounts, but more importantly developed long lasting relationships that have blossomed and followed her through her career. After spending almost 6 years with RCM Technologies, the firm had a major RIF in 2009 and Michelle moved on to her next opportunity at a boutique IT Firm, Geneva Consulting Group. At Geneva her career path came into focus. Not only did she realize how much she enjoyed building relationships with her clients, she realized that the consultative approach of listening to her client's needs and advising them in the direction they needed to go in, was a forte of hers. Concurrently she started building a team of recruiters that worked exclusively with and for her. Michelle managed a team of recruiters, two of whom were seasoned in the IT staffing world, and two who were entry level. Michelle discovered that she had a passion for teaching the nuances of the staffing business to her team, but more so, felt gratified when she saw the members of her team growing and succeeding.
Michelle's team was extremely successful throughout their tenure together at Geneva and she thought that that team would be together forever. When Michelle joined Geneva, the company was in the red due to the recession. They had just announced a 10% decrease in salaries across the board, so they wouldn't have to lay anyone off. Michelle joined in May 2010 and by October she had put over 50 consultants on billing (which increased to 80 consultants by January) and Geneva was in the black again. They gave everyone back their salaries, and even credited her with their ability to do so. She ultimately decided to move on to her next endeavor with an organization that would respect her both personally and professionally.
In December of 2014, an opportunity presented itself to become a Director at Marcum Search, a wholly owned subsidiary of Marcum LLP (the nation's 15th largest accounting and professional services firm). Michelle felt that this opportunity, being back by a 500M organization that had no limitations, and was the move she had been looking for. Michelle has her own book of business with great clients that have followed her wherever she goes. She also got to bring part of her recruiting team as well.
In early August of this year Michelle was presented with an opportunity by both Marcum Search and Marcum Technology. They decided that it would a great business move to have Michelle now collaborate and work directly with Marcum Technology to not only share her clients on the solutions side but also get introduced to Marcum technology's client and offer these same staffing services as well. Michelle is eager to work at an organization that sets its employees up to succeed, and that has smart, approachable management in place that she can partner with.
Relationships are forged in time and trust. Michelle has lasting relationships that have followed her throughout her career and will continue to follow her wherever she may land.